American Revolution branding
Style guide for the launch of Chevy's American Revolution campaign.
Dodge DNA
Launch package for the Dodge International Owner Loyalty Program, including screen grabs of the interactive presentation included on the flash drive.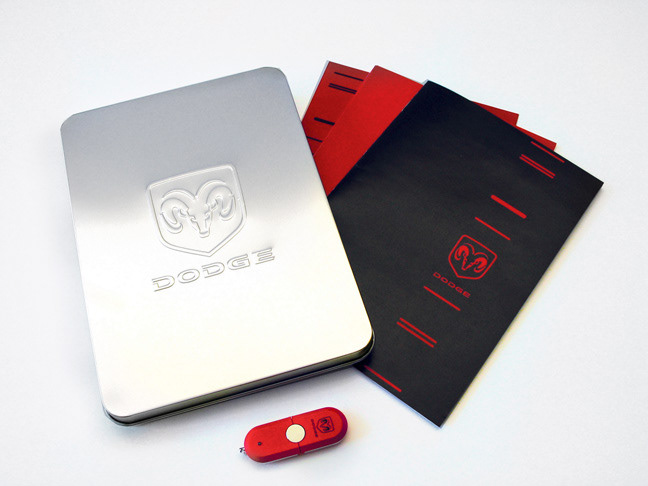 Sixth Sense
Explore your senses with a direct mail piece promoting the Chrysler 300.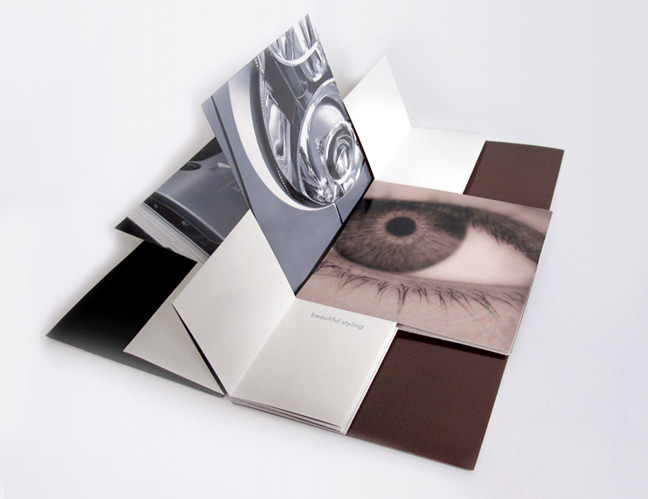 Travel Guides
Direct mail campaign for Chevy Tahoe and Suburban that contains tips on surviving the outdoors with your vehicle.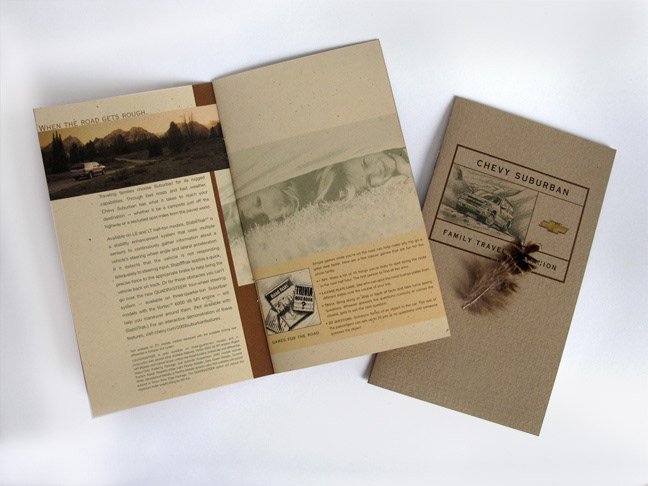 Outfitted for Adventure
A brochure design and ad for the Jeep Compass. Advertising campaign ran in European markets.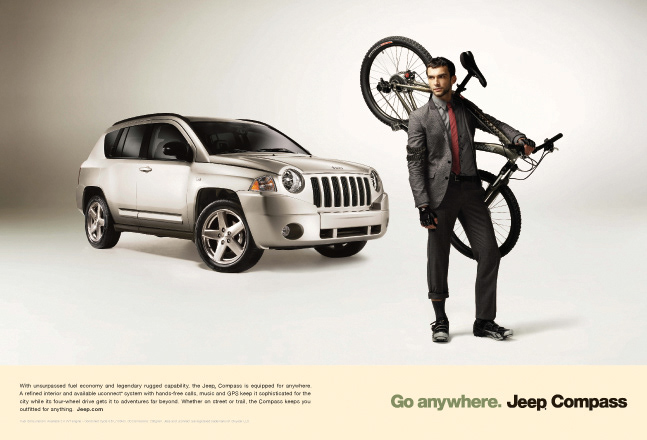 Out of Detroit, Into Dodge
Music CD of up and coming Detroit musicians promoting Dodge and Detroit to international markets
Equinox
Direct mail to promote the launch of the Chevy Equinox
Get in Shape
Brochure designed for the Dodge Magnum and Charger for Autoshow handouts